Sponsored Video

The world's love for Netflix isn't unconditional, Twitter users proved on Thursday when they asked to "cancel" the streaming platform. #CancelNetflix trended after the movie website premiered a new film called Cuties, which viewers are already slamming for looking similar to child pornography.
A list of Twitter users actually canceled their Netflix subscriptions to send a message to the media giant. Netizens were quick to point out the apparent sexualization of children in the film Cuties and took immediate action to show their lack of support for Netflix.
The Cuties plot shows and 11-year-old who "starts to rebel against her conservative family's traditions when she becomes fascinated with a free-spirited dance crew," according to the Netflix description. But that dance crew apparently features some sexual routines, from twerking to partial nudity of underage girls.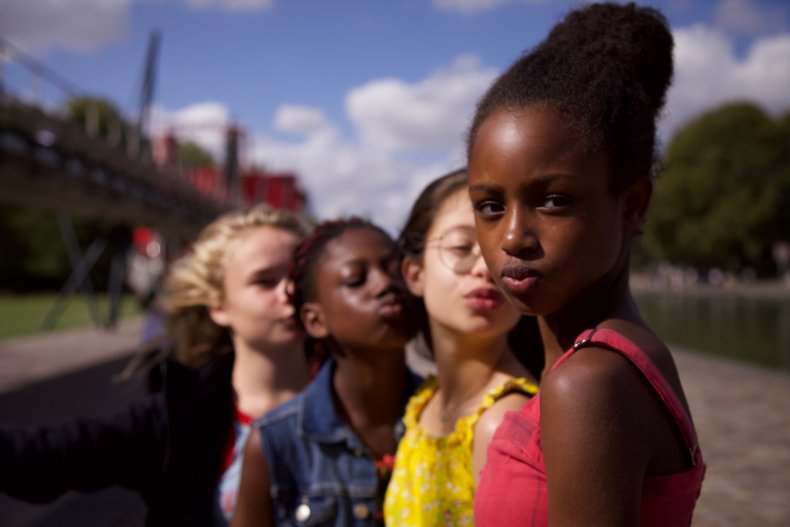 Newsweek subscription offers >
The Internet Movie Database page for Cuties describes it in detail. A parental warning on the film, which can be edited by anyone with an IMDB account, at one point detailed a list of "erotic" scenes, like one that even includes nudity. "During one of the many highly sexualized & erotic dance scenes that purposefully exploit & objectify numerous scantily clad under age girls, one of the female child dancers lifts up her cropped top to fully display her bare breast," the site read briefly today. "This is lawfully defined as pedophilia and can be extremely distressing to many viewers." This comment has been removed.
The website also claims there's a scene in which the underage girls practice pornographic movements on each other after watching naked women take part in sexual scenarios in a rap music video.
None of these encounters slipped the watchful eye of concerned Netflix subscribers, who felt the film could be considered child pornography.
Newsweek subscription offers >
Cuties isn't a Netflix original film. It's actually a French release, called Mignonnes, that came out in August. Newsweek reached out to Netflix to ask if the streaming platform is considering to remove the film after viewer backlash but didn't receive a response.
Netflix was in hot water for the film even before its release. A movie poster of the young girls twerking was released to tease the upcoming film. The Internet took issue with just the photo, and Netflix promptly removed it. At the time, Netflix admitted to making a mistake.
"We're deeply sorry for the inappropriate artwork that we used for Mignonnes/Cuties. It was not OK, nor was it representative of this French film which won an award at Sundance. We've now updated the pictures and description," a spokesperson said.
Regardless, it seems the film's content has shocked unhappy viewers. Nearly every online comment shows disgust and disbelief toward the film and its presence on a streaming giant like Netflix.