Sponsored Video

Cyberpunk 2077 is quite possibly CD Projekt Red's most ambitious project yet. The futuristic neo-noir looking game will possibly set a new benchmark for open-world RPG games. But while the world waits for that to come out, CDPR has announced some exciting news for its existing game, The Witcher 3: Wild Hunt.
As announced on Twitter, the game will be available for the next-gen PlayStation 5 and Xbox Series X consoles. Take a look at the official post below.
The Witcher 3 is coming to the next generation!

A visually and technically enhanced version of the game will be available for purchase for PC and next-gen consoles & as a free update for owners of the game on PC, @Xbox One and @PlayStation 4.

More: https://t.co/JclubxpJim pic.twitter.com/gWCJzST3vr

— The Witcher (@witchergame) September 4, 2020
This is amazing news for fans all over the world. But, it gets even better. CDPR also mentioned that the game will be available as a free upgrade for people who already own it on PS4, PC, and Xbox One.
The Witcher 3: Wild Hunt coming to PC, Xbox Series X, and PlayStation 5
The official announcement on the website reads "We're working on the next generation edition of The Witcher 3: Wild Hunt!
Developed to take advantage of the most powerful gaming hardware, the next-gen edition of the game will feature a range of visual and technical improvements — including ray tracing and faster loading times — across the base game, both expansions, and all extra content."
This is great news for the fans! The Witcher 3 was CDPR's most successful game of all time. It is also widely regarded as one of the best games ever made. Since its launch in 2015, it has received many 'Game of The Year' awards. Eurogamer gave it their highest rating and wrote "A majestic, earthy open-world adventure with great integrity and personality, this is the best role-playing game in years." The game's popularity even earned itself its own Netflix series where Henry Cavill plays the role of Geralt.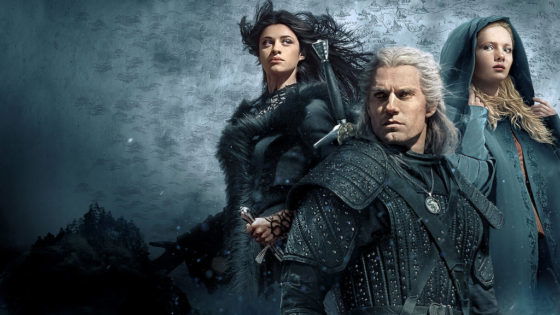 The game was groundbreaking in many ways and changed the way people looked at open-world games. This announcement by CDPR will definitely make a lot of fans happy. Interestingly, this not the only Witcher game coming out. The studio recently announced its upcoming mobile game 'The Witcher: Monster Slayer'. It is an AR game that will allow players to slay the monsters in the real world. You can read more about it here.
It will be interesting to see how the developers take full advantage of the next-gen consoles and make the game even more appealing. There is no word on the release date for the same but more details will be announced soon.