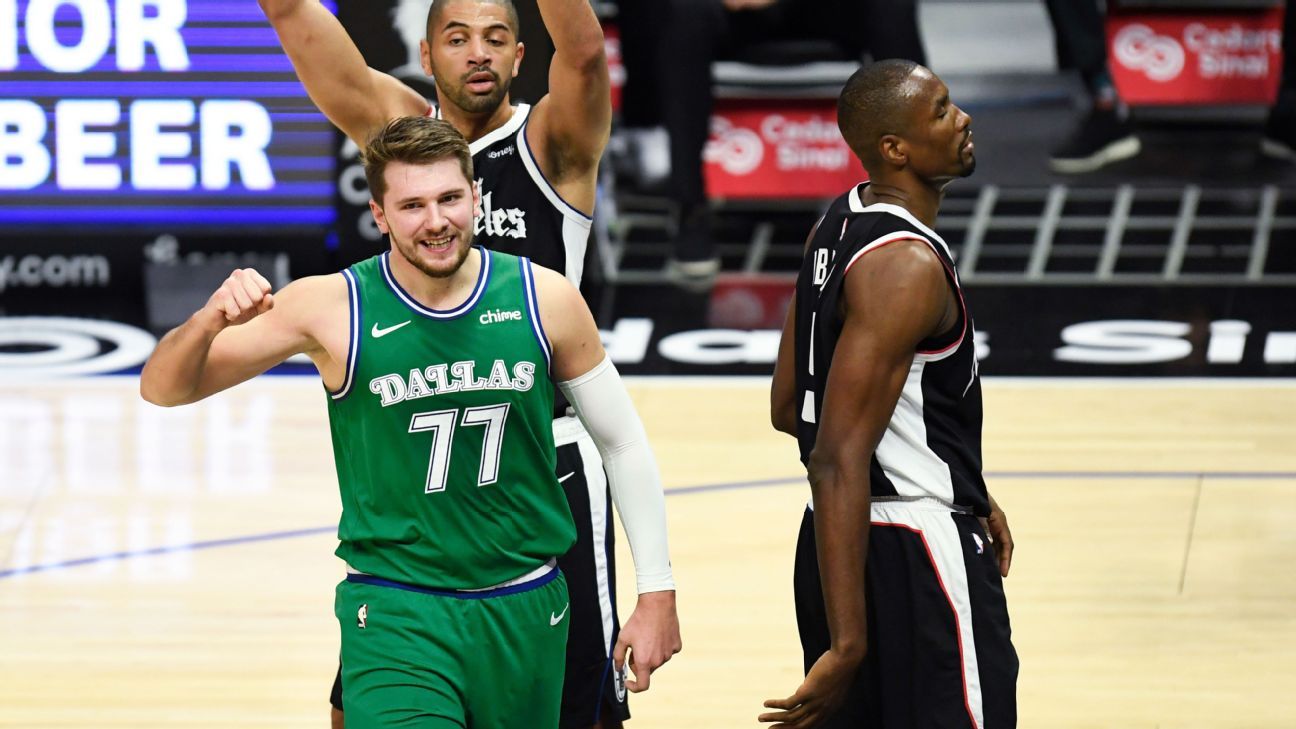 LOS ANGELES — The Dallas Mavericks set an NBA record Sunday with a 50-point halftime lead over the LA Clippers, the largest in league history.
Playing without injured Kawhi Leonard (mouth laceration) and Marcus Morris (knee), the Clippers couldn't do much in the first half and trailed 77-27 at the break of their home opener.
And even with the Clippers opening the third quarter on a 10-0 run, it didn't get much better as the Mavericks coasted to a 124-73 victory.
The Mavericks' 50-point lead at intermission topped the previous mark for biggest halftime lead — a 47-point lead the Golden State Warriors had over the Sacramento Kings in November 1991, according to Elias Sports Bureau data.
The Mavericks shot 58% from the field and buried nine 3-pointers in the half. The Clippers made a total of nine field goals and missed 18 of 19 3-point attempts in the half, their worst 3-point field goal percentage in a single half over the past 25 seasons, according to ESPN Stats & Information research.
Paul George scored 13 of the Clippers' 27 points in the half. It wasn't until George hit a jumper with 5:01 left in the second quarter that the Clippers reached 20 points for the game.
The futile first-half effort came after the Clippers opened their season in impressive fashion, beating the Los Angeles Lakers on opening night and then beating the Nuggets in Denver.