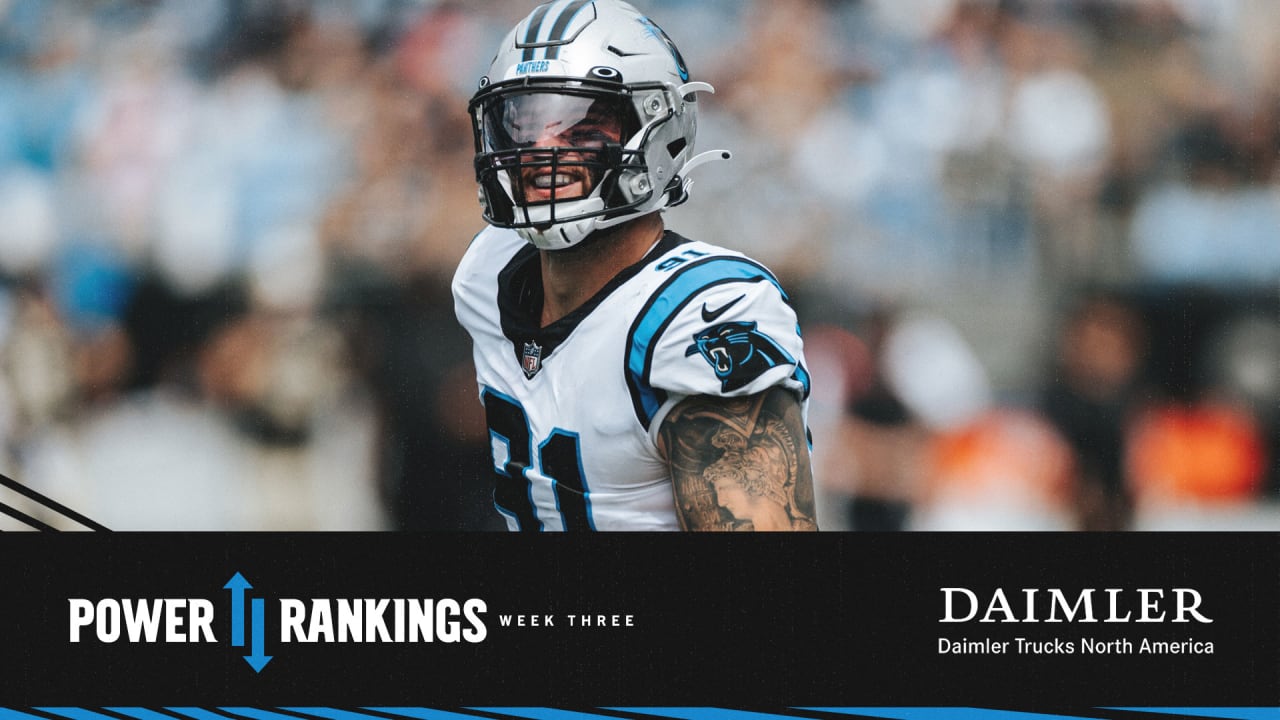 ANALYSIS: "It appears we may have underestimated the Carolina Panthers.
After gutting out a win over the hapless New York Jets in Week 1, the Panthers faced what appeared a daunting task in Week 2: a matchup with a New Orleans Saints team that blew out the Green Bay Packers last week.
The Panthers then outplayed the Saints in every facet of the game during a blowout win of their own.
Quarterback Sam Darnold was sharp, throwing for 305 yards and a pair of touchdowns. Running back Christian McCaffrey played like Christian McCaffrey, tallying 137 total yards and a score. And the Carolina defense was stout, allowing only 128 yards of offense and forcing two turnovers.
"The Panthers have been one of the more surprising teams in the league so far this year," Davenport said. "But it could be a while before we really know how good they are. Their next eight games are all against teams that missed the postseason last year, and they don't face a team that finished .500 or better until they travel to Arizona on November 14."
"Situation matters," Sobleski said. "Darnold is finally being placed in a position to succeed, and the 2018 No. 3 overall pick is finally starting to realize his potential. In his first two games with the Panthers, Darnold has a higher competition percentage, average yards per attempt, QBR and quarterback rating than he ever did during his days with the New York Jets. More importantly, Carolina is 2-0. Maybe Darnold takes a step back over the next few weeks, but he'd still be playing better than he previously did."