Sponsored Video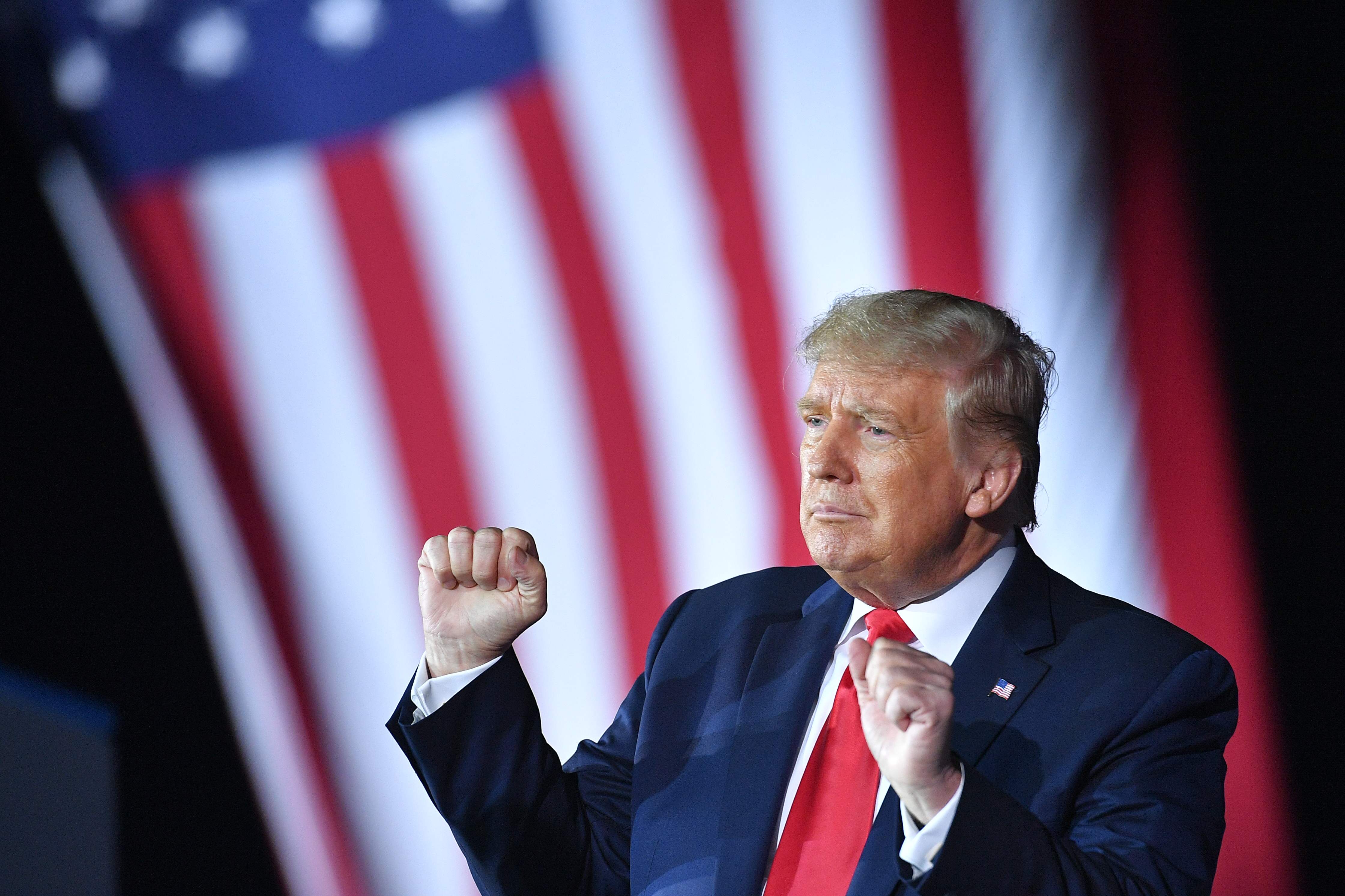 Donald Trump honored US war dead on 9/11 a week after a magazine reported he insulted them as "suckers."
Donald Trump traveled to the memorial of Flight 93 in Shanksville, Pennsylvania to mark the anniversary of 9/11. He praising troops in the United States' conflicts that followed the terror attack in 2001 and said all faiths came together in the days and weeks after to rebuild.
The US Navy was forced to cancel a flyover of New York to mark the 19th anniversary after it was branded as tone deaf and insensitive, while the Trump administration was accused of withholding $4 million in funding for a 9/11 FDNY health programme.
On a day that remembered conflict, the president was nominated for a second Nobel Peace Prize in the span of three days following an historic peace deal signed between Serbia and Kosovo.
It came two days after Mr Trump was nominated for a Nobel Peace Prize the peace deal signed between Israel and the United Arab Emirates.
Mr Trump may be expecting a third after announcing another breakthrough in the Middle East peace process, with Israel and the Kingdom of Bahrain establishing diplomatic ties.
While the anniversary of 9/11 was a mostly solemn occasion on the political calendar, that didn't stop the usual amount of vitriol from percolating online. Allegations that Joe Biden took performance-enhancing drugs during his Democratic primary debate with Bernie Sanders resurfaced, while Mr Trump resumed his regular tweeting about Nancy Pelosi and Chuck Schumer standing in the way of a coronavirus relief package.
Please allow a moment for our liveblog to load.