Sponsored Video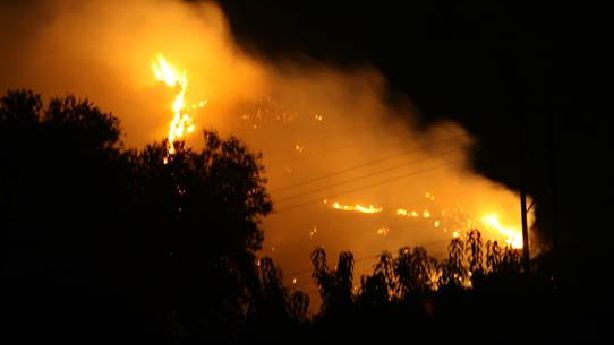 New fire in Pleasant Grove
A new fire has started near the foothills of 200 South Street in Pleasant Grove, officials confirmed just after 9 p.m. Saturday.
State and local fire officials reported through Utah Fire Info that resources are suppressing the fire, named the Battle Creek 2 Fire. Officials from multiple agencies have estimated the fire between 20-50 acres.
Pleasant Grove Police Sgt. Mike Bartell said several hikers noticed the flames above the nearby homes.
Some homes between 200 South and Grove Creek Drive east of 1350 East are being evacuated, along with Battle Creek Canyon. Traffic along 200 South is being diverted to allow fire trucks to respond.
Additional units from Orem, American Fork, Lehi, Utah County and the US Forest Service are responding to the scene.
The cause of the fire is under investigation but does not seem suspicious at this time, according to Bartell.
— Jen Riess, KSL.com
NEW START
Resources are suppressing the #BattleCreek2Fire located in Utah County at the mouth of Pleasant Grove Canyon. Estimated at 7 acres. No structures threatened. Battle Creek Canyon is being evacuated. Cause under investigation. #ffslkwpic.twitter.com/mNfzUEeGB3

— Utah Fire Info (@UtahWildfire) September 13, 2020